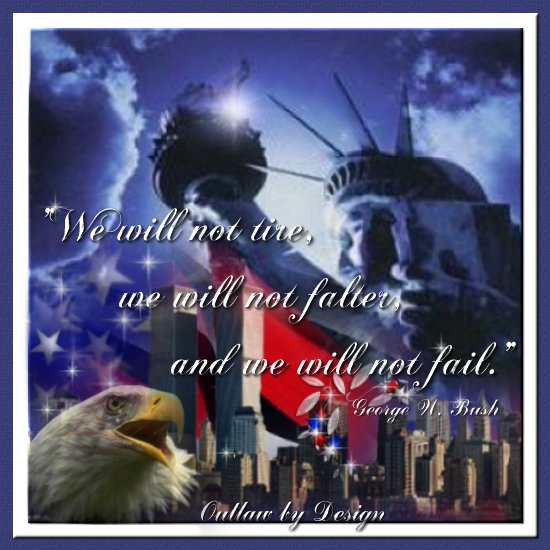 ~*~Memorial Page~*~
for the Space Shuttle Columbia and it's Crew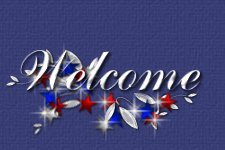 Once more America and the World has to cry!
We Cry Tears with Bleeding Hearts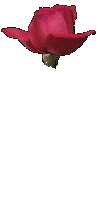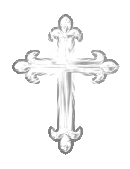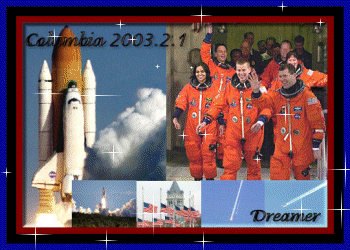 LORD, PLEASE TAKE THESE HEROES INTO YOUR
HEART AS THEY ASCEND TO HEAVEN.
THEY GAVE THEIR LIVES FOR THE BENEFIT OF ALL MANKIND.
BLESS THE FAMILIES AND FRIENDS OF THE FALLEN
AS THEY PASS THROUGH THIS TIME OF GREAT LOSS.

AMEN.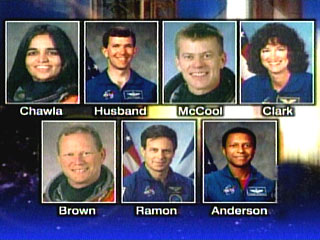 In Loving Memory Of Seven Angels
Rick D. Husband, William C. McCool, Michael P. Anderson,
Kalpana Chawla, David Brown, Laurel B. Clark & Ilan Ramon


OUR HEARTS, THOUGHTS, AND PRAYERS
ARE WITH THEM, AND ALL THOSE
AFFECTED BY THIS GREAT TRAGEDY.

MAY GOD BLESS.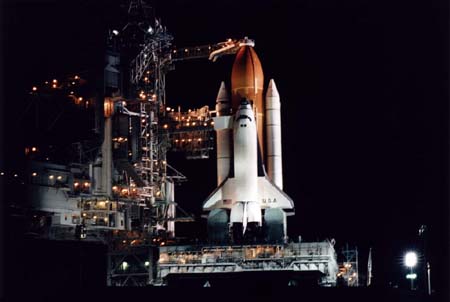 Columbia (OV-102), the first of NASA's orbiter fleet, was delivered to Kennedy Space Center in March 1979. Columbia initiated the Space Shuttle flight program when it lifted off Pad A in the Launch Complex 39 area at KSC on April 12, 1981. It proved the operational concept of a winged, reusable spaceship by successfully completing the Orbital Flight Test Program - missions STS-1 through 4.
Other, more recent achievements for Columbia include the recovery of the Long Duration Exposure Facility (LDEF) satellite from orbit during mission STS-32 in January 1990 and the STS-40 Spacelab Life Sciences mission in June 1991 - the first manned Spacelab mission totally dedicated to human medical research.
Columbia is named after a small sailing vessel that operated out of Boston in 1792 and explored the mouth of the Columbia River. One of the first ships of the U.S. Navy to circumnavigate the globe was named Columbia. The command module for the Apollo 11 lunar mission was also named Columbia.
Curator: Kay Grinter (kay.grinter-1@ksc.nasa.gov) / InDyne, Inc.
Web Development: JBOSC Web Development Team
A Service of the NASA/KSC External Relations and Business Development Directorate
JoAnn H. Morgan, Director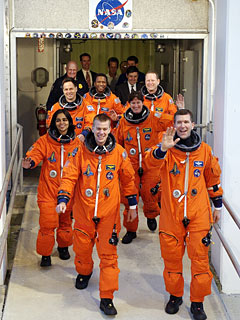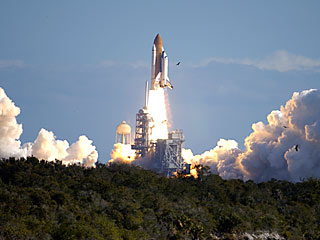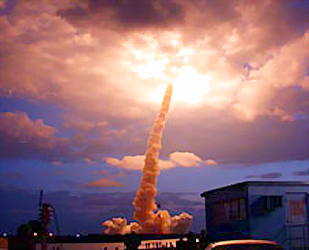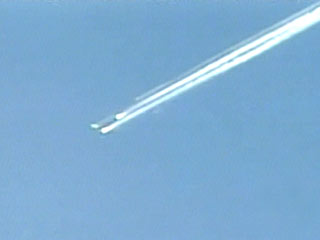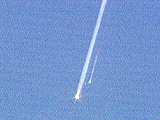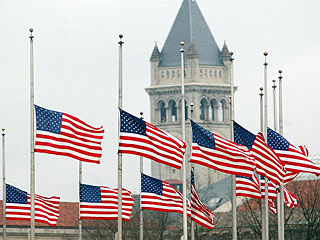 http://www.ksc.nasa.gov/
http://www.nasa.gov/about/
http://spacelink.msfc.nasa.gov/
http://www.stsci.edu/resources/
http://science.ksc.nasa.gov/shuttle/missions/sts-90/vrtour/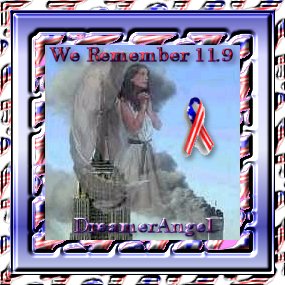 ~*~United We Stand~*~

This site owned by
Dreamer and SCA
SiteRing by Bravenet.com
Meanwhile you can go and se that page (and join also) clicking this picture above!
The Memorialchain webring is ment to everyone at the web, it can be pages for various memorials. It is ment to link the sorrow together as a chain at the web! If there is one sentiment that everyone share and feel iqual, someone can say it's Love, yes true, I agree, someone else might say it's hate, I will not say no to that, it's also true! But in this case it's the bound of sorrow what links us together! Everyone has someone they have lost! We want to link this chain so wide that it will go around this world. Please if you have a memorialpage of any kind, why not join us? It is permitted that you can join with more than one page, as long you join with diferent webring IDs on diferent pages and place your webringfragment as it should be at every page! Your site should not include anything that could offend anyone and it should be a family/childsafe site. I will ask you, if you don't mind, to sign our guestbook in this page, don't forget to tell us in which part at our globe you are writing *S* Thank You for your visit and welcome back! =))

A Corrente da Memorial webring esta permitida para todos que tem uma pagina em seu site com uma Comemoracao para alguem que tems amado na vida e esta tao special que tems feito uma pagina em recordacao. Isto serve para todos os generos de recordacoes. Tem que ser uma pagina feita com bom gosto a nao pode incluir nada que pode offender alguem. A webring esta para a toda a familia poder ver, uma pagina que suporta os olhos das criancas! Nos queremos fazer esta Corrent de Recordacoes a mais grande webring aqui na web, nos queremos que vai fazer a volta de todo o mundo com gente de todas os paizes! Porque nao te junta ja connosco para ajudar nos com a volta? Eu peco-te p'ra assignar a livro das visitas em esta pagina, e se possivel em Ingles e nao te esquesas de escreber do qual parte do mundo estas a fazer isto =))) Eu agradeco e tinha um prazer da sua visita, Obrigada =))

Muistojen Ketju webrinki on sallittu kaikille jolla on nettisivuja ja jolla on jonkinlainen "Surusivu" muistoksi jollekkin rakkaalle kun olet menettänyt elämäsi varrella! Sivujesi sisällössä ei saa olla loukkaavaa materiaa, ja saitti pitää olla perhe/lapsiystävällinen!
Tämän rinkin tarkoitusperä on yhdistää mahdollisemman paljon surevia ihmisiä ympäri maapalloa, ja tällä ketjulla kohdata toinen pää ketjussa eli tehdä täydellinen ympyrä! Siis miksi sinä et liittyisi meihin? Olisitkos ystävällinen ja merkkaisisit käyntisi puumerkilläsi tään saitin vieraskirjaan ja jos mahdollista niin oisitkos ystävällinen ja tekisit sen englanniksi ja muista laittaa maasi siihen, siis mistä tulet! Kiitos käynnistäsi ja mielenkiinnostasi =))
If there is any questions, please email!
http://www.spacewander.com/USA/english.html
This is a fantastic website and a magnific oportunity to imagine what it is about to be in the space =)))
Links to incredible websites, astrologie, stars, moon, sun oh so many wonderful sites and so good info if you are interested what's going on "Out There!"
Each day a different image or photograph of our fascinating universe is featured, along with a brief explanation written by a professional astronomer.
Hubble Space Telescope Public Pictures

http://hubblesite.org/newscenter/

http://www.fourmilab.ch/earthview/vplanet.html